Welcome !
A name that is worth your trust if you seek to avail Over Voltage Protector, Switch Mode Power Supply, EV Chargers, and much more of finest quality.
About Us

Established in the year 1992, we, "Nuteck Power Solutions Pvt. Ltd.", are one of the leading Manufacturer and Supplier of comprehensive range of Power Solutions. Our product range comprises of Commercial & Industrial Battery Chargers, Low & High Power DC - DC Converter, AC DC Adapters, Switch Mode Power Supply (SMPS), Over Voltage Protectors, Battery Backup Unit, Surge Protection Devices, Voltage Protection Relay, Automatic Voltage Regulator etc.We are suppliers to market segments such as Industrial, Medical,Control & Automation, Defence, Power, Railway, Renewable energy, Telecom, etc.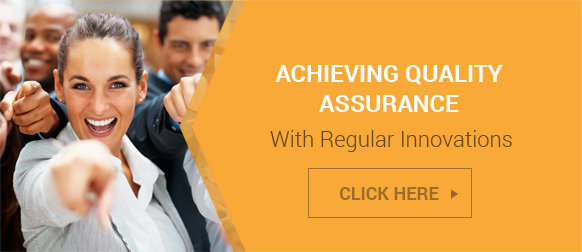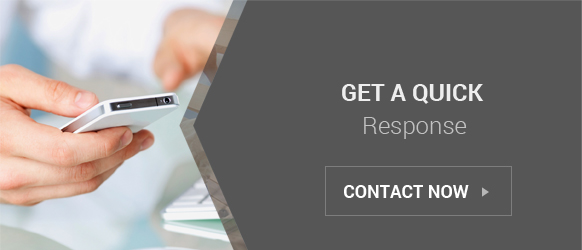 We work closely with OEMs and all our dealers. The suggestions and ideas provided by them are taken seriously and every required feature is incorporated into the manufacturing process so as to deliver them a highly customized range. Here, our concern to serve clients in all possible manners has also helped in enhancing their productivity levels as well as our own capability & knowledge base.
We have a strong presence in international markets, with our products amassing a global appeal.
Infrastructure
Owing to our commendable facility, we always overcome every challenge, and stay prepared to face more. We highly value the importance of our infrastructure because this facility makes us work at a good pace, without compromising quality of anything. All that we have added to our facility has proven to be fruitful to our company because we utilize everything with perfection. We have maintained highly advanced Research and Development and Quality checking units in our premises, owing to which we design with perfection, develop with precision and deliver punctually.
Quality Assurance
We are a company acrredited with ISO 9001:2015 certification. This determines not only that we excel at working, but also we never compromise with the quality of our products. Details of our ISO certification are:-
Issued Date: 29/11/2017
Expired Date: 28/11/2020
Customization
The offerings of our company are customized as per the requirements of customers. We offer customization on our Over Voltage Protector and other products because the main aim of our firm is to serve and satisfy our customers in every possible aspect. We make sure to accurately develop our offerings as per the special features of our clients so as to deliver our offerings that suits their unique needs. The customization work is perfectly undertaken in our manufacturing unit, which is maintained in a sophisticated manner, so that we continue perfecting and earning customer's praise.
Our Team
The reason behind all that we have achieved is our team. These individuals are always working to achieve more for us, and make us better than before. All our employees are expert at their roles, and undertake their work in a qualitative and highly productive manner. Some of the teams that we have appointed in our premises are:-
Electrical engineers
Factory supervisors
Quality and R&D professionals
Sales and marketing professionals
Clientele
We are proud to have a clientèle that has made us one of the most famed firm in this line of work. Every customer of our company is like a supporting pillar that has made us successfully stand. Customers of our company are always delighted because we communicate with them. We maintain clarity in our relationship which enables us to gain customer's trust, regarding all that we do. Some of the clients of our company are:-
Cummins India Ltd, Phaltan
Emerson Network Power, Mumbai
Mahindra, Jabalpur
Pese Power, Bangalore
Why Our Products

One of the things because of which customers across the globe recognize us is that we serve the best quality Overvoltage Protection System and other products. The quality of our Battery Chargers, DC - DC Converters, Switch Mode Power Supplies (SMPS), AC - DC - Adapters, and every other product has set benchmarks in the markets. Such quality and every other feature of our offering gives us the confidence to ask customer to choose us.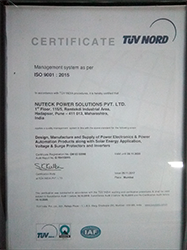 Latest Trade Offers
Enclosure Protection : IP-20 Output Float Voltage : 55.2VDC Output Float Current : 1.5A ~ 3.0A Output Boost Voltage : 58.4VDC Output Rated Power :..
Power : 120 Watt Brand : Nuteck Current : 5A Model No : DC120-24 Working Temperature : -5degC to 55degC We are an eminent name, which is en..
NUTECK POWER SOLUTIONS PVT. LTD.
1st Floor, 115/5, Ramtekdi Industrial Area, Hadapsar, Pune - 411013, Maharashtra, India
Phone :+918061882036
Fax :91-20-26811163
Ms Poonam Kanase (Sales Engineer)
Mobile :+918061882036

Accepts only Domestic inquiries
Send Inquiry